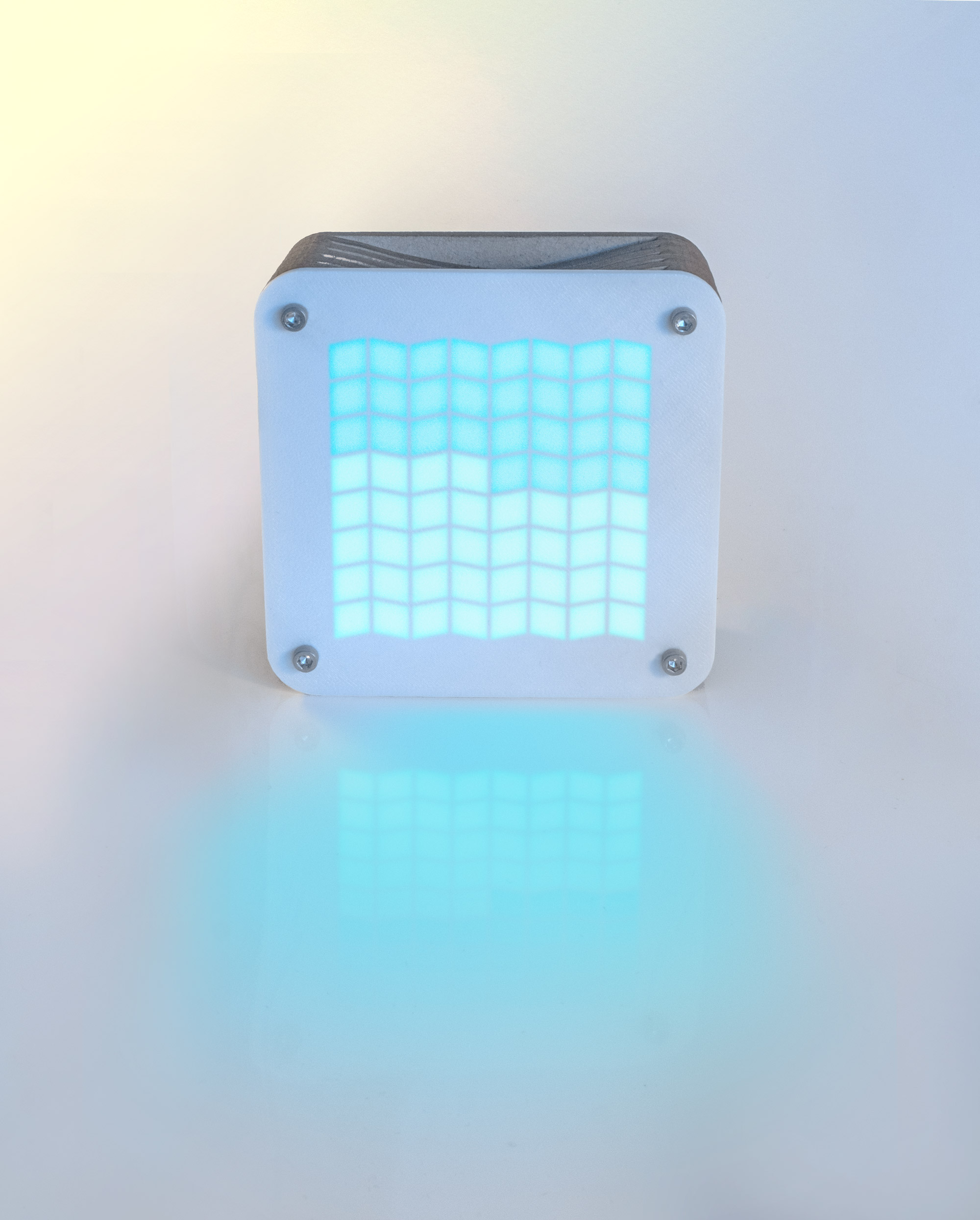 Tidey is a sustainable tide clock that shows the tide at your favourite beach˚
Accurate tides + moon phases for 1000+ beaches
Designed and handcrafted in the UK
Sustainable materials and processes
Plastic free packaging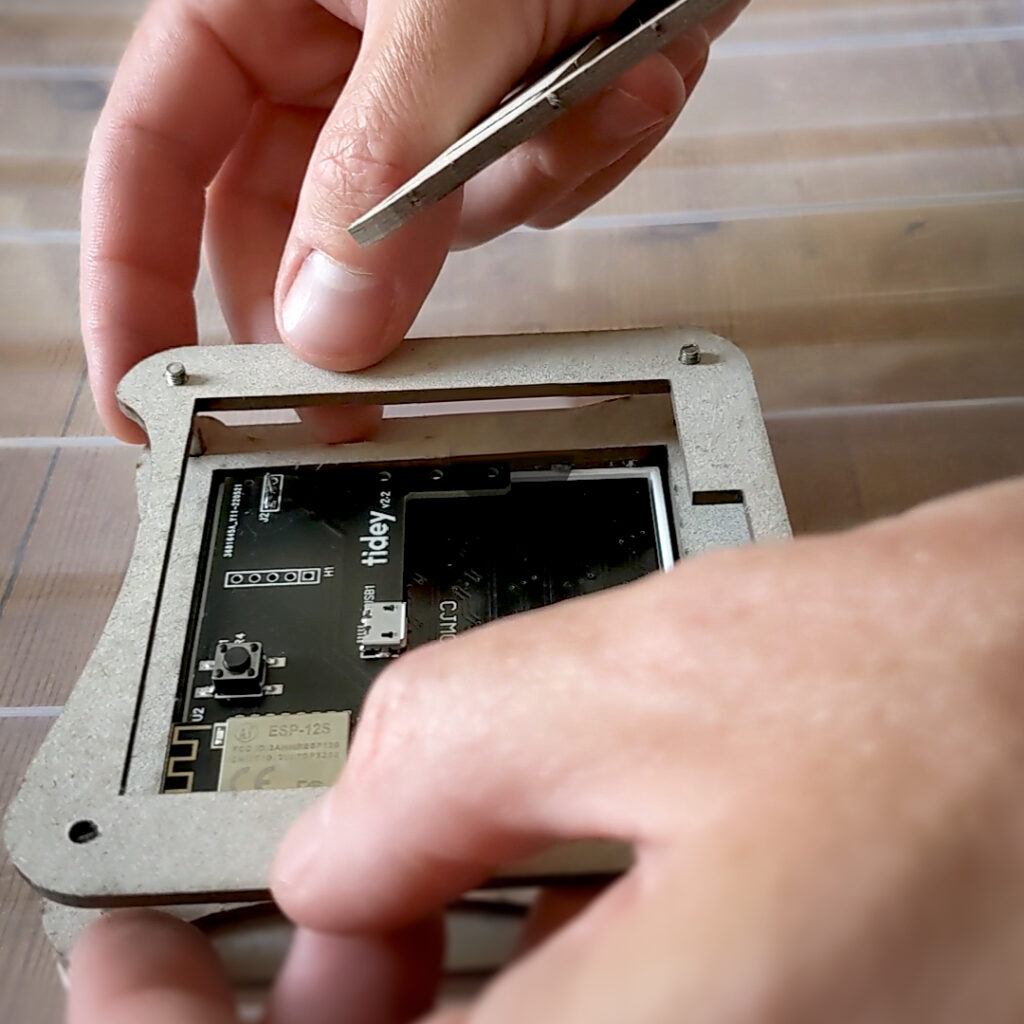 Handcrafted with love
Tidey shows the tide height and direction for 1000's of beaches worldwide. Tidey is hand-made in small batches in our Brighton workshop using recycled bioplastic and card. We ship Tidey in plastic free packaging.
Tidey has been safety checked to meet CE, UKCA and FCC electrical compliance standards.
Stay in touch – new product drops, latest news, sea-related chatter
Connecting sea lovers to the sea
The sea can be a life-affirming, life-changing experience. It's exciting, humbling and great for our mental health. In a world where chaos seems to surround us, the slowness and permanence of the sea is the inspiration for us to create Tidey – a device that brings a bit of the sea to you.
Whether you live 5 minutes or 5 hours from the sea, Tidey brings the big-blue to your home, anywhere in the world.
A tide clock you can rely on
Tidy is network synchronised, with a live data feed of tide data for your favourite beach.
Tidey is for water-sport lovers that need to know the tide for their local beach and for sea lovers to feel the calming sea-connection they love. Tidey's elegant, animated display shows where the tide is in its cycle, and the direction the tide is travelling.
Tidey will display a tidal sea-view to your home all day, every day.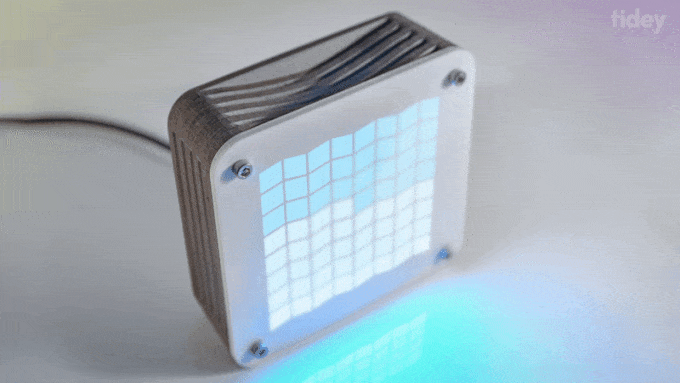 For our environment
We are passionate about the environment so we've designed Tidey the tide clock to be as sustainable as we can. Tidey has a recycled, biodegradable, bioplastic fascia. The back is crafted from 100% recycled 'greyboard' card. Digital fabrication lets us make Tidey on-demand (with renewable electricity), ensuring less waste. We ship Tidey in plastic free packaging.
We also have a take-back guarantee that when your Tidey has reached the end of its useful life, we'll recycle everything including electronics, aiming for zero to landfill.
TP1
"Fisherman's friend… It's a cool little light show that means I know all the time, without checking tide tables, what the tide is doing. As a fisherman it's very handy!"
TP1
"This is a delightful product that really helps me feel connected to the beaches I grew up on. It looks great, it's bright and was a complete breeze to set up thanks to clear instructions."
TP1
"I love being able to know what the tide is at a glance. It helps me decide which way to walk the dog each day, the coast or in land. It's the perfect size and I loved how it's made and the plastic free packaging it came in. A lovely bit of smart tech."
TP1
"Cool tide clock with a local dive site so it's useful too."

For a good cause
We have committed to donating 1% of our profits to Surfers Against Sewage – a UK based marine conservation charity that fights to protect our oceans. This will allow us to further strengthen the power of the sea for everyone.
Tidey FAQ's
Tidey is a network connected tide clock, it displays the live tide position and direction for your chosen beach – from a list of thousands.

Yes WiFi is required to display the Tide position and direction, and to keep the software up-to-date. A WiFi connection also allows you to change the beach as often as you like.

How many beaches does Tidey display?

Tidey is a tide clock that displays one beach of your choosing. You can log-in to your Tidey tide clock at any time to choose one of 1000's of available beaches and coastal locations around the world. From Hawaii to New Zealand to Brighton. See a map of available tide locations here:  Global map of tide data available on Tidey

Tidey tide clock displays the position of the tide – a percentage of how high or low the tide is, and also the direction the tide is displaying – up, towards high tide, or down towards low tide.

How do I set up my Tidey tide clock?

Setting up your Tidey to display the tide times can be done in 5 minutes, instructions are here:  https://tidey.co/setup

Is there a subscription for Tidey?

Tidey is a new concept and new product, the device connects to a data feed so it can show a live tide for thousands of locations. As a service, it requires ongoing running costs – server and data feeds to maintain.

A subscription is needed to cover; ongoing data maintenance, server up-time and will allow us to develop and release additional data feeds for Tidey to display.

Is Tidey tide clock good for the environment?

We have designed Tidey tide clock with the environment front of mind, and are doing our best to keep our environmental impact as low as we can. The main construction of Tidey is from recycled bioplastic and recycled cardboard. The plastic is recycled PLA – a plant-based plastic which is biodegradable (not home-compostable). We also will take back Tidey's for recycling if they have reached the end of their useful life.

The USB cable we supply is made from wheat-grass bio plastic and is also biodegradable. We do not supply USB plugs to power Tidey as we believe that many people already have spares of these and can therefore source and re-use their own.

The electricity that has gone into the production of Tidey (from laser-cutting to coffee making) is from renewables.

Does Tidey tide clock keep good time?

Yes, Tidey is synchronised using an internet connection, it's pretty much as on-time as any NASA computer (you could say).

How much electricity does Tidey tide clock use?

Tidey uses low-energy LED lights, the estimated electricity cost is approximately 1.5 pence a day, at the default brightness setting.

For comparison – a 10 Watt lightbulb costs 12.5 pence a day to run.

(Calculated using the UK Price Cap, October 2022, electricity rate of 52.00 pence per kWh.)

How do I read the display of Tidey tide lock?

The Tidey display 'fills up' with light to indicate low to high tide. When tide is fully out all the lights are off, and when the tide is in all the lights are illuminated.

You can estimate tide time by counting the squares – each little square represents about 6 minutes, and an entire row is 45 minutes. So, if all the lights are lit up apart from the last 5 then it's about 30mins to high tide. (5 x 6 mins)

In addition, there is an animation that travels up or down the screen, this shows if the tide is coming in/up or going out/down.

What is Tidey tide clock returns policy?