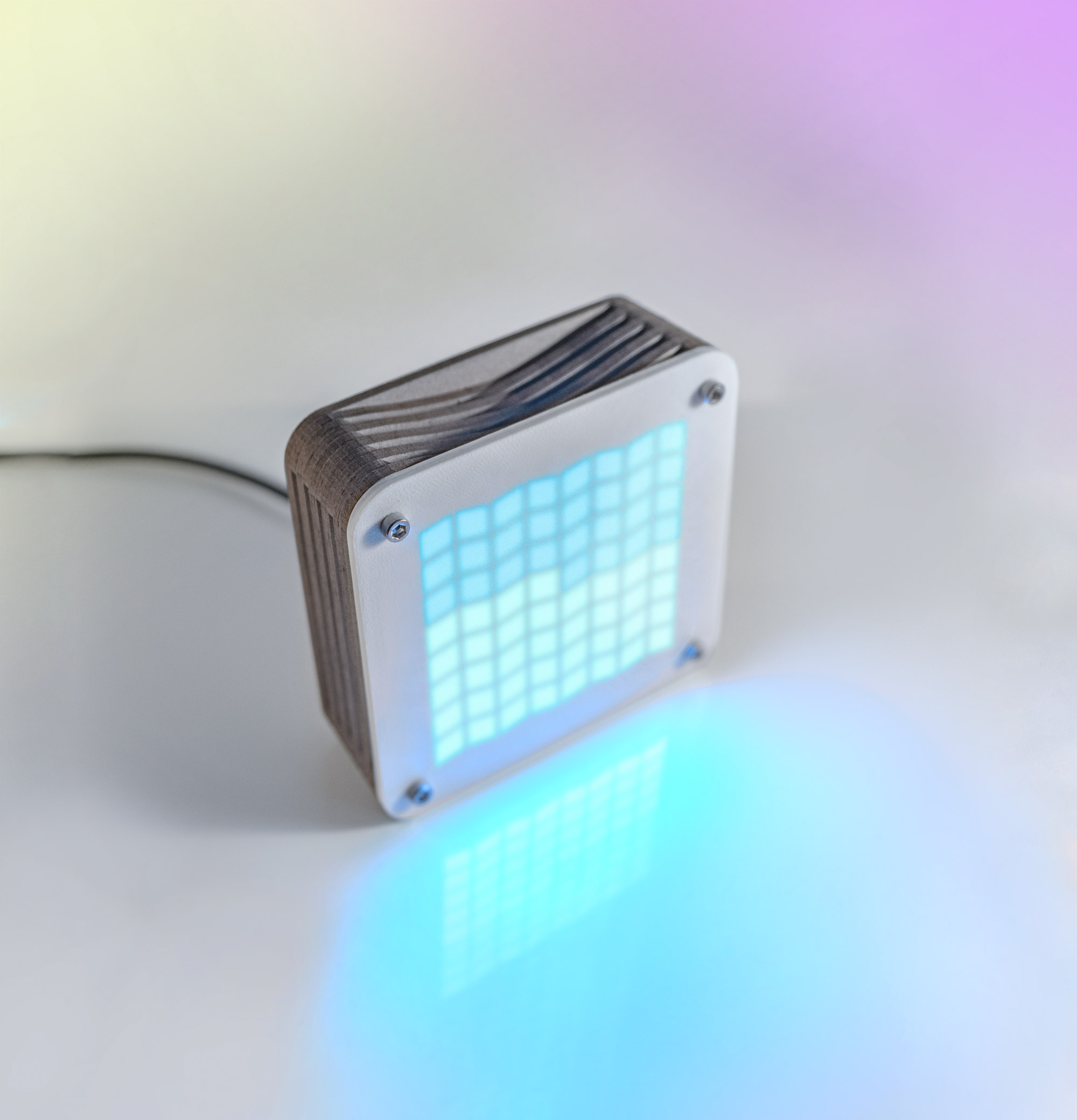 Get your Tidey connected in 6 steps:
Step 1 – power up:
Power your Tidey with a USB plug. Any USB phone charger delivering more than 2A will work. A blue WiFi symbol will appear on the Tidey display.
---
Step 2 – Connect WiFi:
On your phone, tablet or laptop, go to the WiFi settings and connect to the "TIDEY-SETUP" WiFi hotspot.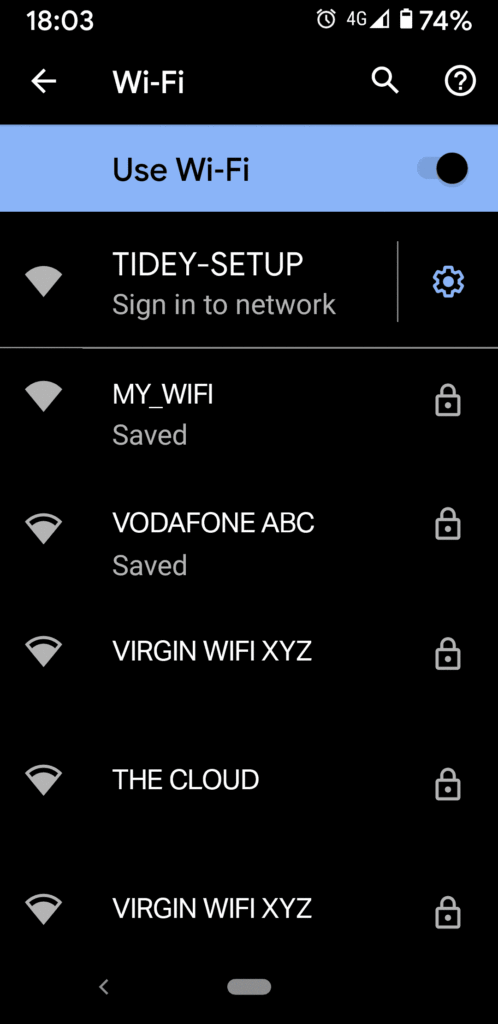 ---
Step 3 – SAVE password and email:
A set-up page will appear. Choose your home WiFi from the drop down, enter your password and carefully enter your email address – this is required for the next step, so please use a real one! Hit SAVE to save the information onto the Tidey.
If the settings page doesn't automatically appear, open your browser and type the address http://192.168.4.1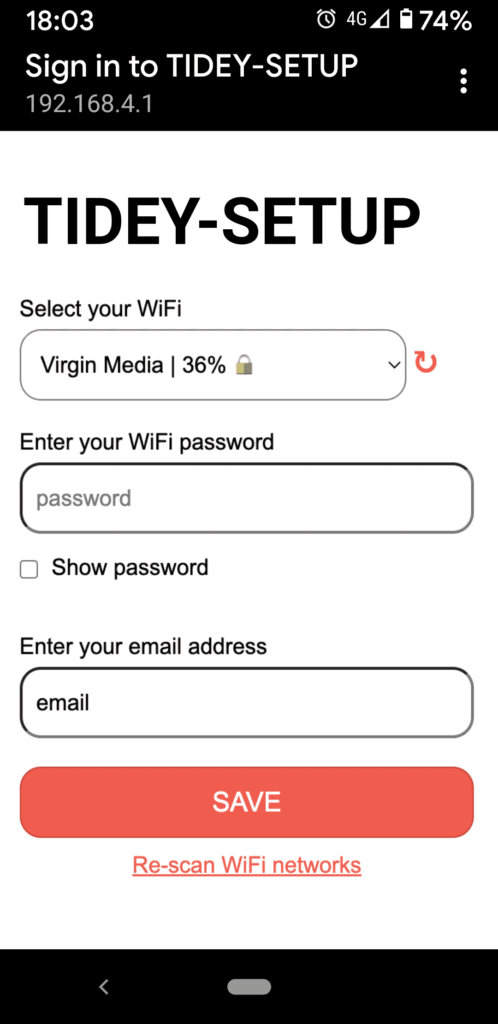 ---
Step 4 – WAIT!:
Wait up to 2 minutes for your Tidey to connect to your WiFi, and send you an email. If everything is working, you will see a tide animation on the Tidey device and get an email in your inbox.
(If after 2 minutes the WiFi symbol is still showing on your Tidey, switch it off and go back to step one, you may have entered your WiiFi password incorrectly.)
---
Step 5 – complete registration:
Click the link in the email you receive, and complete registration. Enter a username and a password for your Tidey Cloud account.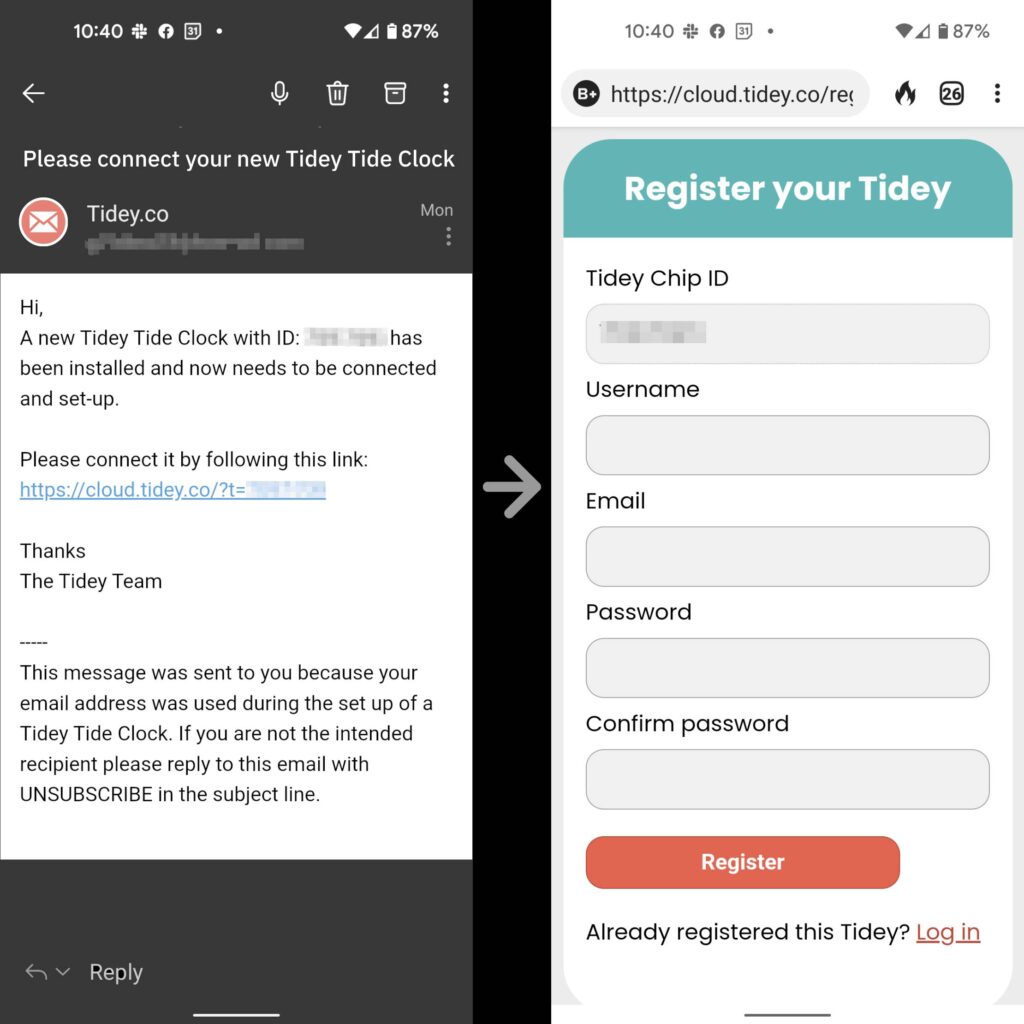 ---
Step 6 – Choose your beach:
Once registered you will be on the Tidey Cloud dashboard (you will receive an email confirming your registration).
This is where you can manage your Tidey. Change "Tide location" (your chosen beach) by zooming and scrolling the map, then tap near your chosen spot to find a tide location then, hit "Save tide" to save.
Log into the Tidey Cloud at any time with your username and password at https://cloud.tidey.co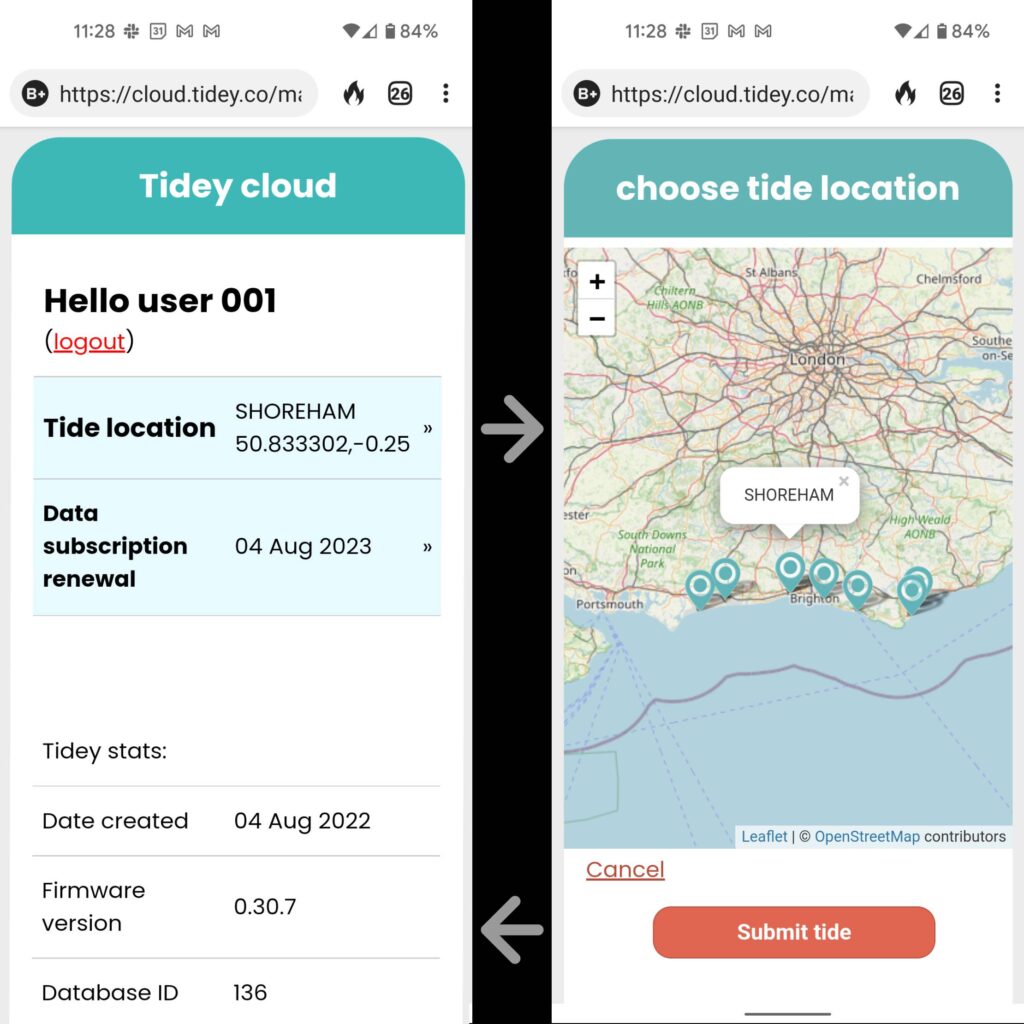 ---
On the Tidey cloud page you can also adjust the brightness of your Tidey and enable "Nightmode" which will dim your Tidey at sunset and light it up at dawn to save energy.
To reset your Tidey and remove the WiFi settings – insert a toothpick into the hole at the back, press the button and hold it for over 5 seconds. The red WiFi symbol will appear on the display when the Tidey is reset and wants new WiFi details. (Go to Step 2)